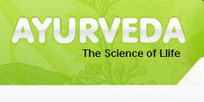 Is has been known for years that meditation can reduce anxiety, but how it works has been unclear. Now, scientists at Wake Forest Baptist Medical Center have succeeded in identifying the brain functions involved in it.
American Institute Health Care Professionals's insight:
Looking for Information on How meditation can help reduce anxiety?
Want to know how meditation can help reduce anxiety?   If so you might want to read this article.   It has great meditation tips for beginners and more advance students of meditation.   Don't know how to meditate then this is a great place to learn to meditate.
See on zeenews.india.com