attention Deficit Consulting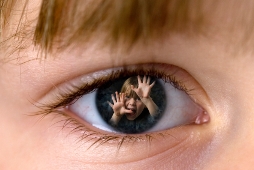 The American Institute of Health Care Professionals, Inc., offers a full Continuing Education program of online courses for those Registered Nurses seeking Certification as a Certified Attention Deficit Consultant.

Upon completion of the five (5) courses detailed below, applicants are eligible to apply for and receive certification as a Certified Attention Deficit Consultant. Each course is provided for in a dedicated online classroom. The courses are designed as independent study/continuing education courses, with one-to-one faculty mentoring. There is open enrollment and students may register and begin the education program at anytime.

AIHCP BLOG: Please visit our interactive web blog. Here you will find frequently added information on our programs, articles and news by practice speciality, and much more. Register and become a part of our professional health care community.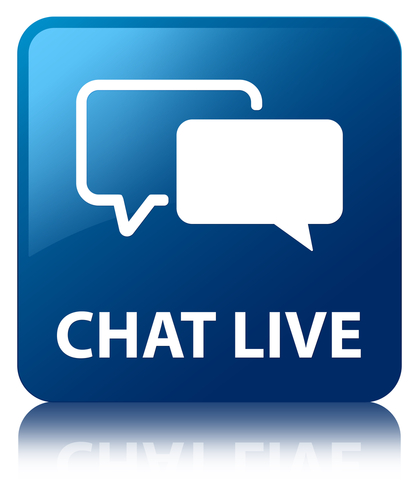 Have questions? Join us on "live chat" online now! One of our advisors will be happy to assist you and respond to your questions: Access Now
attention deficit consulting
CONTINUING EDUCATION PROGRAM/COURSES
Course Fees
Below are listed the required courses for this curriculum. At the end of each course description you will find the course cost listed.
1. Foundations of attention deficit/hyperactivity consulting
This comprehensive CE course is the foundational course of Attention Deficit/Hyperactivity Disorder. This course provides a very comprehensive overview of attention deficit disorder, as related to children, couples and families. Students will study many facets of the disorder, including therapeutic outcomes and medication management. Participants will study and learn the different subtypes of attention deficit as well as the steps toward diagnosing. Students will read vivid stories of the experiences of people with attention deficit and learn practical tips on the management of attention deficit within families, couples, and children. Course Code: AD 500. Contact hours of education = 40. Course Cost: $ 175.00
Course Information

Course CE Approvals
2. Attention deficit/hyperactivity disorder: theory & consulting I
This online continuing education course provides a comprehensive overview of Attention Deficit Hyperactivity Disorder in adults. Students will learn the difficulties and challenges that an adult faces with ADHD. Students will understand information processing difficulties and the effect that ADHD has on daily functioning . Progression in the course then focuses on applying effective coping and management skills to help alleviate symptoms of attention deficit. An in depth exploration of interventions is provided. Participants will learn the best tools available to help diagnose ADHD in adults and understand co-morbid conditions that often come along with this disorder. An exploration of the four stages of adjusting to this disorder will also be discussed in this course. Students will learn organizational skills and tools of technology to help an adult with this disorder get organized with their life. This course will also cover ways to help an adult achieve and set attainable goals. Course Code: AD 510. Contact hours of education = 45. Course Cost: $ 200.00
3. Attention deficit/hyperactivity disorder: theory & consulting II
This course continues in the study of practice in Attention Deficit/Hyperactivity Disorder consulting. It provides for comprehensive learning of more of the current principles and practices of attention deficit in teenagers today. Students undertake an in depth study of the role, responsibilities, and practice options of a professional certified as an attention deficit/hyperactivity disorder consultant. This course provides a major emphasis on various types of interventions that professionals consult on, including theory, practice and application for consulting. With the latest research, this course contains an immense amount of information and expertise about ADHD, including behavior issues, legal rights, school and academics, coexisting conditions, medication and life after high school. This course is a great resource for professionals who work with adolescents with ADD or ADHD. Course Code: AD 520. Contact hours of education = 45. Course Cost: $ 200.00

Course Information
4. alternative treatments in attention deficit disorder & hyperactivity cases

This online continuing education course provides a comprehensive overview of alternative treatments to Attention Deficit Hyperactivity Disorder. Students will learn natural alternatives and practical exercises to help children focus and cope with their disorder by strengthening brain functioning. This course will help students explore ways to help improve learning and behavior effectively without medications. An overview of seven learning styles that will help to lessen the symptoms of ADHD will also be explored in this online course. Participants will learn what foods affects a child's behavior, and what foods children with ADHD should eat and avoid. Students will learn how to manage the diet of an ADHD individual, the challenges that they may face, and a step-by-step guide to starting the diet.. Course Code: AD 540. Contact hours of education = 30. Course Cost: $ 150.00
Course Information

Course CE Approvals
5. Neurofeedback and medication therapy
This online continuing education course provides a comprehensive overview of Neurofeedback. Students will learn an innovative, scientifically proven form of biofeedback that teaches individuals with ADD to control their brain. Neurofeedback is the new replacement for Ritalin because it addresses the problem rather than treating a symptom. This course will teach students how neurofeedback works, explore what a typical session looks like and explain the healing potentials of brainwave biofeedback. This course will also explain the role of good nutrition and health practices, the need to eliminate toxic substances for the lifestyle, the health effects of too much television and the need for good parenting. Course Code: AD 560. Contact hours of education = 40. Course Cost: $ 150.00
Additional Information:
Pre-requisite to enrolling in the continuing education program (must meet at least one of the following): registrants must be: 1). a psychologist, 2). a licensed social worker, 3). a licensed counselor, 4). a registered nurse, 5). a physician, 6). a school counselor, 7). hold a graduate degree in educational counseling, 8). a college degree in human services, psychology, or human behavior, 9). other college degrees may be applicable if they are in a related area or if the candidate can verify significant job experiences working with grief/bereavement under the direct supervision of one who would qualify as a candidate above. Such cases are evaluated on an individual basis.
All courses are continuing education courses and are provided in online classrooms via our website. Upon enrollment a unique identification and password is provided for classroom access. The online classrooms provide full syllabi and course information, including the course exams and evaluations. Students must a achieve a minimum score of 70% on the course examination to pass the continuing education courses.
Participants are given two (2) years from the date of enrollment into the first course, to complete the entire program of five (5) continuing education courses.
Upon completion of each course, you will be awarded the corresponding continuing education contact hours and receive the CE certificate verifying course completion and the award of education credits. Registration may be completed online, by accessing the links below.
Participants must successfully complete the entire 200 contact hours of education to be eligible to apply for certification. For information on the Certification program, access this link.
AIHCP is an approved provider of continuing education by the Florida Board of Nursing and the District of Columbia Board of Nursing. CE Provider # 50-11975.
The American Institute of Health Care Professionals, Inc. is a licensed Continuing Education Provider in the State of California, Board of Registered Nursing, Provider # CEP 15595.


ATTENTION DEFICIT HYPERACTIVITY COUNSELING BLOG: Please visit our ADHD Counseling interactive web blog. Our blog contains articles, news, events and information related the Attention Deficit Hyperactivity Disorder Counseling field.