Health Care Information Technology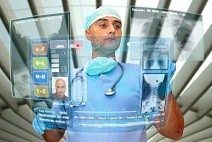 The American Institute of Health Care Professionals, Inc., offers a full Continuing Education program of online courses for those qualified individuals seeking Certification as a "Certified Specialist in Health Care Information Technology."
Upon completion of the five (5) courses detailed below, applicants are eligible to apply for and receive certification as a "Certified Specialist in Health Care Information Technology. " Each course is provided for in a dedicated online classroom. The courses are designed as independent study/continuing education courses, with one-to-one faculty mentoring. There is open enrollment and students may register and begin the education program at anytime.

AIHCP BLOG: Please visit our interactive web blog. Here you will find frequently added information on our programs, articles and news by practice speciality, and much more. Register and become a part of our professional health care community.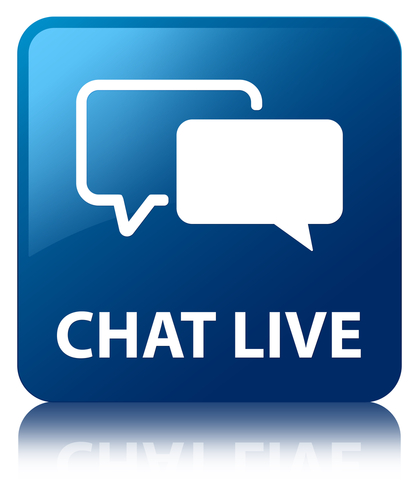 Have questions? Join us on "live chat" online now! One of our advisors will be happy to assist you and respond to your questions: Access Now
health care information technology
CONTINUING EDUCATION PROGRAM/COURSES
Course Fees
Below are listed the required courses for this curriculum. At the end of each course description you will find the course cost listed.
1. global health care: SELECTED STATISTICS, TRENDS AND EMERGING TECHNOLOGIES
In this course there is an emphasis on selected statistics on general health issues. A recent article reports "With an ageing society and an increase in obesity, as well as in chronic diseases, demand for healthcare is rising. This is a global challenge already putting a significant strain on healthcare worldwide. By 2025, the global population over 65 will double, from the 2005 levels, to about 820 million people. In Europe, 40-50% of the population will be over 65 by 2050. Then, let's look at chronic diseases, already the leading cause of mortality in the world, representing 60% of all deaths, according to the World Health Organization (WHO). Furthermore, the WHO says one billion people globally are currently overweight or obese – a significant contributor to chronic disease. These numbers will likely rise beyond 1.5 billion by 2015, and chronic disease will claim an estimated 70% of all deaths." In summary, the course provides a broad overview of the state of healthcare and health issues in the US and other parts of the world. The course also discusses various aspects of Confidentiality of Patient Information along with the role of Health IT in improving the overall efficiency of our healthcare system. Spence, Don. "because home is where the health is". GetInsideHealth. http://www.getinsidehealth.com/Global/Financial_
Times/FT_Philips.pdf?epslanguage=enCourse Code: HT 530. Contact hours of education = 40. Course Cost: $ 395.00. This course is now open for enrollment.
Course Information

Register for Course
2. HEALTH CARE INFORMATION TECHNOLOGY
Health Information Technology (HIT) is probably one of the most talked about topic in the Healthcare Reform Bill. Health information technology (HIT) provides the umbrella framework to describe the comprehensive management of health information and its secure exchange between consumers, providers, government, quality entities, and insurers. Health information technology (HIT) in general is increasingly viewed as the most promising tool for improving the overall quality, safety and efficiency of the healthcare delivery system. Expected healthcare spending in the US is about to reach $4 trillion dollars and 80-100 million Americans may not have any health coverage by 2015. To meet these challenges, Prof. Dey emphasizes the need for a clear understanding of basic HIT concepts for health professionals and students in healthcare related studies. Course Code: HT 540. Contact hours of education = 40. Course Cost: $ 395.00.

Course Information

Register for Course
3. ELECTRONIC HEALTH RECORD: A PRIMER
The world of healthcare is changing especially so in the light of an estimated 30 million new patients that will be added to the healthcare system. Most of them will be tended to by Family Doctors (including internists and pediatricians). Primary care practices typically measure productivity according to the number of visits, which also drives payment (which is less than half the money earned by specialists). An Electronic Health Record system is a computer system which organizes patient medical records in electronic form and provides an efficient way to deliver patient demographic and clinical information to physicians and hospital based clinical staff to render care. Electronic Health Record is a strong initiative in the Healthcare Reform Bill with incentives and grants to create a better, error free and efficient healthcare system in the U.S. Prof. Dey discusses the foundation, operations, structure, benefits and pitfalls of these systems which are essential knowledge for any healthcare professional and students. Electronic Health Records – Bringing Efficiency to Primary Care. RevenueXL.com©. Course Code: HT 550. Contact hours of education = 40. Course Cost: $ 395.00.
Course Information

Register for Course
4. INFORMATION TECHNOLOGY INFRASTRUCTURE IN THE U.S. PUBLIC HEALTH SYSTEM
One of the major goals of a public health system is to practice planning, delivery, and evaluation of public health activities including preservation, monitoring and safety. Information Technology plays a very prominent role among others in identifying, alarming, measuring and reporting public health status, threats, statistics and trends in the US Public Health System. The overall domain of Public Health Information Technology is much broader in scope than the above mentioned summary.

This course is inclined towards healthcare practitioners, students, private and public agencies, community healthcare researchers and healthcare management to understand the general process, definitions and an overview of Health Information Technology systems and databases typically applied to gain better understanding of various public 'health preservation' issues within public healthcare settings. The course covers the basic Information Technology foundation of the US Public Health System, role and functions of various divisions including the Center for Disease Control (CDC) and other Public Health IT infrastructure. Course Code: HT 560. Contact hours of education = 40. Course Cost: $ 395.00.
Course Information

Register for Course
5. MOBILE DEVICES AND TECHNOLOGY IN PATIENT CARE
Tablet PCs, iPads, wireless networks are playing prominent role in health IT. "A 2010 Spyglass Consulting Group study, Point of Care Communications for Physicians, noted that physician adoption of smartphones is experiencing exponential growth." Smartphones have been adopted most progressively by doctors and nurses in hospitals, LTCs and Physicians offices than almost any other technology in healthcare. A single device, the iPad has gained most popularity among doctors and hospital administrators in past few months. In this course Prof. Dey talks about the birth of 'mHealth' a common terminology for mobile healthcare. He references their benefits, usage, their significances in bedside care, patient safety, unified communication, medical apps and demonstrates the rapid use of mobile devices in all streams of patient care. He also extends his discussion on health information protection risks despite of the benefits. He explains how mobile devices are useful when they are properly integrated into patient care workflow to reduce miscommunication, eliminate having to hunt for staff or supplies; and to preserve patient safety. But caregivers should be prepared to shoulder the added responsibility of protecting patient information. It is much easier to loose an iPhone than a mainframe. www.healthcareitnews.com/wireless-in-healthcare Course Code: HT 560. Contact hours of education = 40. Course Cost: $ 395.00. This course is not yet open for enrollment. Coming soon.
Note: Each of the five courses in this program have a course fee of $ 395.00. Students are provided a 20% course fee discount on the total cost of these five courses, when registering and paying for all five courses at one time.

Continuing Education Approved Providers: access information.

HEALTH INFORMATION TECHNOLOGY BLOG: Please visit our Health Information Technology interactive web blog. Our blog contains articles, news, events and information related the Healthcare IT field.
Additional Information:
Pre-requisite to enrolling in the continuing education program: This program is open only to health care professionals who are currently licensed to practice in their state or country, or other candidates who can verify two or more years of practice experience directly related to health care information technologies. One of the following prerequisites are required to enter this program: Candidates must be: a registered nurse, a physician, a counselor, a psychologist, an IT Professional, a social worker, a health care educator, a health care manager, a case manager, a health care management professional, holds a college level degree in IT, holds a college level degree in health sciences management or education.
All courses are continuing education courses and are provided in online classrooms via our website. Upon enrollment a unique identification and password is provided for classroom access. The online classrooms provide full syllabi and course information, including the course exams and evaluations. Students must a achieve a minimum score of 70% on the course examination to pass the continuing education courses.
Participants are given two (2) years from the date of enrollment into the first course, to complete the entire program of three (3) continuing education courses.
Upon completion of each course, you will be awarded the corresponding continuing education contact hours and receive the CE certificate verifying course completion and the award of education credits. Registration may be completed online, by accessing the links below.
Participants must successfully complete the entire 120 contact hours of education to be eligible to apply for certification. For information on the Certification program, access this link.
AIHCP is an approved provider of continuing education by the Florida Board of Nursing and the District of Columbia Board of Nursing. CE Provider # 50-11975.



The American Institute of Health Care Professionals, Inc. is a licensed Continuing Education Provider in the State of California, Board of Registered Nursing, Provider # CEP 15595.
may 2013