PASTORAL THANATOLOGY CERTIFICATION
"A Division of the American Academy of Grief Counseling"
[Table of contents style series of links and invitations to join social media, plus images]
Certification Program: Courses and Prices
AIHCP BLOG: Please visit our interactive blog. Here you will find frequently updated information on our programs, articles and news by practice specialty, and much more. Register and become a part of our professional health care community.
PASTORAL THANANTOLOGY BLOG:Please visit our Pastoral Thanatology interactive blog, which contains articles, news, events and information related the Pastoral Thanatology Counseling field.
[Additional social media links]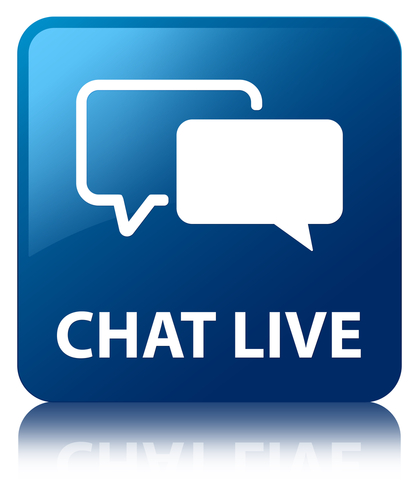 Have questions? Join us on "live chat" online now! One of our advisors will be happy to assist you and respond to your questions: Access Now

The American Academy of Grief Counseling offers a full specialty program of certifications in pastoral thanatology. This program is open to qualified individuals only. A two-tier program is available consisting of both "Certification" and "Fellowship" status in Pastoral Thanatology.
Webster's Dictionary defines "thanatology" as the branch of science that studies death, especially its social and psychological aspects. The word was first used in 1842 and is from the greek expression "qa' natos-logy." Related to health care, Webster's defines the word as the study of the theory, philosophy and doctrine of death.
Today, the concept of Pastoral Thanatology focuses on care of the psychological, social and spiritual needs of the dying, as well as their families and loved ones. The American Academy of Grief Counseling places this specialty practice within the domain of "pastoral" care of the dying, with a strong emphasis on the spiritual aspects and needs of the dying. As such, qualifications for the certifications in pastoral thanatology program are restricted and defined below.
A Certified Pastoral Thanatologist is one who has attained high level training and has verified knowledge and skill sets to work specifically with the dying, related to spiritual, social, and human behavior aspects of end-of-life care. Certification in thanatology attests to the completion of a continuing education program that provides such knowledge and skill sets.
Pastoral Thanatologists are each unique in their religious or spiritual beliefs and affiliations. All religions may well use the services of a pastoral thanatologist. Each person earning certifications in pastoral thanatology through our program retains the right to embrace and work with their own selected clients and religious affiliations. Our program does not discriminate as to one's religious affiliation or spiritual beliefs.
THE OBJECTIVES OF THE PASTORAL THANATOLOGY CERTIFICATION PROGRAM ARE:
Provide high quality programs of Certification and Fellowship for professionals practicing the specialty of pastoral care/thanatology to the dying.
Develop and support high standards of education and practice requirements for the attainment of certifications in pastoral thanatology, fellowship status, and recertification.
Provide a mechanism for the ongoing involvement of a peer advisory board of qualified professionals to oversee program development and requirements for certification in thanatology and fellowship of the program.
Provide society with a mechanism to ascertain the appropriate education, skills, knowledge and experience required by professionals who offer such services.
Establish quality standards and requirements for the recertification and re-fellowship of its credentialed members, attesting to ongoing education and skill attainment in the practice specialty of pastoral thanatology.
Provide a comprehensive program of approvals for continuing education, seminars, offerings, independent study, and other related educational activities, to ensure high quality standards are met and that such programs are of value to professionals practicing pastoral thanatology.
CERTIFICATION IN THANATOLOGY
Certifications in pastoral thanatology require attainment and/or verification of one of the following certification criteria:
Completion of an official, established education program to prepare qualified individuals and professionals for the practice of Pastoral Thanatology. To view approved programs and courses, click here
Educational programs must have provided a minimum of 270 hours of education/study. Candidates for thanatology certification must present valid evidence of successful completion of such program. The AAGC review board will review and approve programs on an individual basis. Once a program is approved, it will be published as "approved" by the AAGC. Programs submitted for approval consideration must have their curriculums specifically based in grief counseling and bereavement theory and practice as well as in care of the dying, including a pastoral perspective, cultural issues, world religions, and spiritual care of the dying.

Candidates who can demonstrate evidence of successful completion of such programs within a five-year period prior to the date of application for certification in thanatology, are eligible to receive certification as a "Certified Pastoral Thanatologist." Such programs may include university and college based courses, continuing education seminars, retreats, self-study and distance learning programs, etc. Candidates are welcome to submit an application and documentations of achieved education for review for consideration of certification status. A review may provide for acceptance or a written plan of additional requirements the candidate may need to achieve to be eligible for certification.
CERTIFICATIONS IN PASTORAL THANATOLOGY: IDENTIFICATION & CREDENTIALS
Those applicants who become certified by the AAGC- shall be deemed "certified" and may use the initials/credential PT-Csp, after their names:
"Certified Specialist in Pastoral Thanatology"
Certification in thanatology for this program is under the Division of the American Academy of Grief Counseling, as a sub-specialty of grief/bereavement counseling and education.
POLICIES OF THE AAGC,INC: access here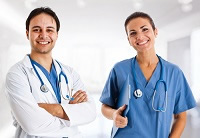 THE THANATOLOGY CERTIFICATION PROCESS:
We have a dedicated page that provides a quick overview of our certification process. It will provide you with good information about the process and phases of both the education courses and application for certification. To view this information, click here.
Timeline
All certifications shall be for a period of three years from the date that the initial certification by the AAGC is granted.
FEES
The cost of certification in pastoral thanatology, a three-year term, is $175.00.
Qualifications to Enter Program
All candidates for thanatology certification must have achieved one of the following prerequisites:
Holds current licensure as a minister/clergy
Holds a degree in theology and/or ministry from a legitimate school providing curriculum to meet defined objectives for conferral of a degree
Holds a college level degree in medicine, nursing, or health sciences and is able to document experiences in providing care/support to dying patients, including spiritual care.
Holds a legitimate current certification in pastoral care
Currently works in pastoral care under the direct supervision of a clergy, church or other type of organization or has a sponsorship by a licensed clergy/minister to study pastoral thanatology.
Holds a college level degree in a human behavior related field and has past experience working with the dying
Candidates for certifications in pastoral thanatology must have achieved one of the above prerequisites and must be able to show evidence of the educational requirements as provided above.
Note: candidates must provide official documentation of at least one of the established prerequisites at the time of application for Certification. Failure to provide such documentation and evidence of education requirements will result in rejection of the application.
Recertification
Certified members may receive recertification at the expiration of their three-year term by one of the following means:
Obtaining 50 or more hours of continuing education within the three-year period of certification. To view criteria for recertification, click here.
Have successfully advanced to Fellowship Status in the AAGC prior to the expiration of their current thanatology certification. Fellowship projects must have been in the specialty of pastoral thanatology practice. Once a certified member achieves Fellowship in the AAGC, they are required only to reapply for Fellowship status, and continue to maintain their certification in thanatology along with their Fellowship.
Certificate
Those applicants who have successfully achieved thanatology certification or recertification will receive a large-size official certificate attesting to certification, as well as an official letter of notification. The certificate is suitable for framing and details the official certification title, initials that may be used, and time frames for certifications in pastoral thanatology. Those recertifying will receive a new, updated certificate.
Standards & Code of Ethics
The Code of Ethics for Certified Grief Counselors, Certified Pastoral Thanatologists and Fellows of the American Academy of Grief Counseling may be viewed online by clicking here. The Code of Ethics is approved by the Governing Board and the Advisory Board of the American Academy of Grief Counseling.
Fee Schedule
The certification fee is $ 150.00 for the three year term of certification. Payment in full is due at the time of application. If the candidate's application is denied, the applicant will be reimbursed the $ 150.00, minus a $30.00 processing fee. A completed application must be mailed in to the AAGC with full payment to be considered for certification. To access the application, click here.
Application for Recertification is $ 150.00 for the next three-year period. This is a one-time payment and is required in full at the time of application for recertification. A completed application must accompany the payment.
Major credit cards are accepted. Check and money orders are to be payable to: The American Institute of Healthcare Professionals.
Achieving Fellowship Status
For full information on achieving the "Fellowship" in Pastoral Thanatology, access here.
Click here to view education programs that are approved by the AAGC
Click here to request more information
Online Application
Click here for the online application. Please print application and submit to:
The American Academy of Grief Counseling
Division of Pastoral Thanatology
2400 Niles-Cortland Rd. S.E. Suite # 3
Warren, Ohio 44484
Phone: 330-652-7776
Fax: 330-652-7575
Updated: January 2014
Tags: certifications in pastoral thanatology, thanatology certification, certification in thanatology
Links:
http://www.aihcp.org/blog
http://www.aihcp.org/blog/pastoral-thanatology/
http://aihcp.org/edpr.htm
http://aihcp.org/polocies.htm
http://aihcp.org/certification-process.htm
http://aihcp.org/thanatology-recert.htm
http://aihcp.org/fellowship-info.htm
http://aihcp.org/ceu-program-thanatology.htm
http://aihcp.org/info-request-form.htm
http://aihcp.org/policy-privacy.htm
http://aihcp.org/applic_aagc.htm