Sukhen Dey, Ph.D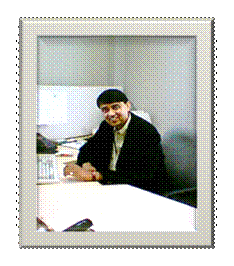 RESUME
Dr. Sukhen Dey is an adjunct associate professor of Computing Science and Informatics for over 25 years. He has taught Information Technology, Informatics, Research Design, Bio-medical research methods, Healthcare Information Technology and related courses at graduate and undergraduate level.

He holds a doctorate degree in Interdisciplinary Science, an Education Specialist degree in Higher Education and an MBA, all from the University of Louisville. He has extensive experience in healthcare based systems, database development, research methods, statistical analysis, health outcome and healthcare quality measurement systems. He has published numerous articles in his areas of expertise and presented at over 60 national and international conferences. Dr. Dey has over twenty years of experience consulting with national and international corporations and currently composing a book on Health Information Technology. Dr. Dey is an author, speaker and an educational curriculum and course developer.

Other Credentials

Adjunct Faculty, Healthcare Information Technology, Park University, St. Louis, MO. USA (Former).

President, Strategic Wisdom, Louisville Kentucky.

President's Order of Merit, Republican Congressional Committee, 2008.

Business Advisory Council-Kentucky-2008 .

International Advisory Board, International On-line Medical Conference-2009-10.

Editorial Board, International Journal of Collaborative Research on Internal Medicine &

Public Health (IJCRIMPH).

Review Board, Knowledge Generation, Communication and Management (KGCM).

VIVEKANANDA YUBA SAMITY, West Bengal, INDIA. . INDIAN ACHIEVERS AWARD-2010 FOR SOCIAL SERVICE, International Advisory Board.
Life Member, Cambridge Who's Who International Directory.
Author, Speaker, Consultant, Editor, Systems Engineer.