Tag: health care life coaching
Health Care Life Coaching and Important Foods For the Brain We have all come across various posts that advise us about the best foods that can help build muscles, lose weight or even those that we should avoid. All these help us to bring out the external beauty of our body and make us look good and presentable. But, what about the necessary nutrients that our body needs? The most important part being the brain. You need to be determined to be that amazing "Beauty with Brains"! And for the guys; make sure you  build up your brains too. It's
health care life coaching
Health Care Life Coaching: How exercise can reduce your risk of heart attack In today's world where most people follow an inactive lifestyle and spend most of the hours of a day either in front of a computer or television, heart diseases have become a regular affair. While it is true that heart diseases might cause death eventually in some cases, there are also a number of ways following which you can prevent the fatal outcome. Of course, there are some unavoidable factors like age, sex, family history etc, which might cause heart diseases. But it doesn't mean that you
health care life coaching
 Food is any substance that is consumed to cater nutritional support for the body. It is of plant or animal origin, and contains necessary nutrients, like carbohydrates, fats, proteins, vitamins and minerals. Healthy eating means having the accurate quantities of foods to lead a healthy life. According to the online chemist sites, an ideal diet is a nutritional lifestyle that boosts good health and a good diet must include several food groups for proper nutrition. Find healthy recipes, nutrition information, and fitness advice from the online pharmacy sites and Health Care Life Coaches Healthy Foods: Apples are high in
health care life coaching
Health Care Life Coaching and Weight Loss For You A significant segment of the population today suffers from Type 2 diabetes. No wonder why controlling the same has become a must as diabetes is known to worsen several chronic heart diseases. Doctors and those certified in Health Care Life Coaching often advise patients with excess weight and diabetes to keep a check on their weight and try and reduce it considerably and steadily over a period of time. Let's find out the reason. Diabetes and weight loss Several research results have revealed that weight loss is an important solution to
health care life coaching
Health Care Life Coaching:  The Flat Stomach? Who doesn't dream of a flat belly and perfectly toned figure these days? Whether you are a teenager, about to enter college, or a mother of two, a flat stomach is something that everyone craves for. But it could get very difficult to reduce those nagging stomach fats when you are trying to get a flat belly. Even if you manage to lose the fats in other parts of your body and get an almost shaped figure, by doing lots of machine exercises at the gym, your belly fat will spoil it all!
health care life coaching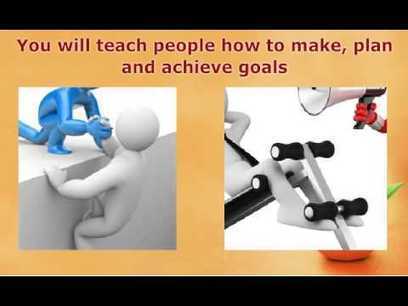 If you are a certified health professional or someone involved in personal training, then a life coaching certification from the American Institute of Health… American Institute Health Care Professionals's insight: This a short video for AIHCP's certification program in Health Care Life Coaching.   This video shows who qualifies and what you can do with this certification in the professional world.  If you are interested in learning more about the Health Care Life Coaching Program, then please review the video #healthcarelifecoaching See on www.youtube.com
health care life coaching
Holistic Nursing Tips for Kids to Lose Weight Holistic Nursing tips can help teach you and your child how to manage his or her weight.  Childhood obesity is growing in this country and the future health of children in their adult years is at serious risk.  A good diet is essential. Coach Judy from the Maryland Alternative Care for Kids talks about ten ways you can help your child eat healthier and lose weight. Losing weight is hard.  Knowing what works and retraining ourselves on how to eat is the first step.  Children who are overweight should be followed
health care life coaching, holistic nursing tips, taking holistic nursing courses
Life Coach Training Tips: Trey Hardee's Tips for Working Out Efficiently Trey Hardee, a world champion decathlete is constantly working out and knows what needs to be done.  In an article by Ryan Krogh from "Outside" magazine (July 2012), Krogh lists some important tips from Hardee regarding working out.  Life coaches should also include these training tips. Hardee encourages these few tips. 1.  Work on both speed and endurance 2. No matter what sport you do, weight training is important 3. Warming up is not just simply stretching but actually warming up the body and preparing it for a workout 4.
health care life coaching, life coaches, trey hardee
The Pain of an Injury is Deeper Than the Broken Body When atheletes or active individuals injure themsevles, their physical injury is only the first problem.  At a deeper level, the inability to perform at the same level for an extended period of time can have negative affects on the mental mind and cause mental anguish and grief. Overcoming the stages of grief in a physical injury is the first key to becoming whole again.  In the September , 2010 edition of Runners, Mackenize Lobby in her article, "Good Grief" how runners and other athletes can overcome the mental aspect
health care life coaching
Coaching Tips to Overcome Shyness Life coaching these days goes well beyond merely the physical but also falls into the social sphere as well.  Coaches are equiped with more knowledge in pyschology than ever before to supplement their already extensive knowledge of physical fitness and diets. Shyness seems to be an overwhelming and crippling thing for many people.  It makes them invisible and prevents them not only from meeting a potential mate but also keeps them quiet during that important office meeting.  In today's world, one must be seen and heard. The Community Counseling Clinic out of Youngstown State University issued
health care life coaching, Life Coaching