The American College of Legal Nurse Consulting
CEU Courses for the Advanced Certification Program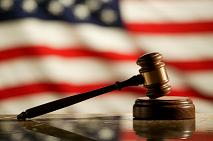 Those aspiring to achieve certification status at the "Advanced" level of legal nurse consulting practice as conferred by the American College of Legal Nurse Consulting, may enroll into the courses defined below. Applicants may enroll into one or more courses at a time.
[If you are using a tablet or another mobile device to view this page, you may click here to view in a more responsive format:
Click Here ]
ADVANCED LNC
CONTINUING EDUCATION COURSES

The following CE courses have provider approvals: The American Institue of Health Care Professionals Inc. is an Approved Provider of Continuing Education by the Florida State Board of Nursing and the District of Columbia Board of Nursing. CE Provider #50-11975 and is a licensed Continuing Education Provider in the State of California, Board of Registered Nursing, Provider #CEP 15595. For additional information please access here.
1. Advanced LNC I: Theories & Specialties - this course provides a review of theories of liability, standards of care, patient injuries in care, the medical record, scope of practices and defenses to malpractice issues. A wide array of subject content is covered which provides a beginning for review of issues of injury, negligence and malpractice. Focus is also on deviations from standards of care, case analysis and review, and specific areas of common nursing liabilities. There is an emphasis on chart reviews and the use of standards in litigation. The concept and theories of specific nursing malpractice are covered. Course Code: ALNC 600. 45 hours of continuing education credit. Cost: $125.00.
2. Advanced LNC II: Issues in Acute & Critical Care- this course continues in the study and analysis of nursing malpractice issues and cases more specifically related to clinical practice of various common issues in the delivery of acute care and critical care. Students will study common malpractice claims related to critical care practice and perioperative practice. Subjects covered include medical-surgical nursing, psychiatric nursing, as well as sub acute care and long-term care. Liability issues related to patient assessment and care planning are also examined. Students will also examine liabilities and cases related to advanced practice nursing. Course Code: ALNC 620. 45 hours of continuing education credit. Cost: $125.00.
3. Advanced LNC III: Theories, Assessment & Analysis - this course is a continuation of nursing malpractice issues and cases and focuses on issues related to home health care and medication administration, from a care delivery perspective. Other content that will be studied includes issues related to health care fraud and abuse, fraud in medical malpractice claims, and common areas of breech of standards of practice. Students will then examine more advanced issues and content related to the filing of cases and the the processes of litigation prior to court room activity. Issues related to interrogatories, expert witnesses and testimonies, depositions, defense perspectives and issues related to settlements of cases. Roles of the LNC are also examined, especially related to court room consulting. Course Code: ALNC 640. 45 hours of continuing education credit. Cost $ 125.00.
4. Advanced LNC IV: Advanced Consulting & Trial Preparation - this final course in the compliment of advanced practice legal nurse consulting provides for review and further learning related to issues of plaintiff damages, vocational assessments for trial, pain and suffering, ethical issues in litigation, and the use of evidence and exhibits. Students will also study the role of the LNC in trial consulting, trial research, trial techniques and will examine strategies for assisting in voir dire, opening statements, witness questioning and closing arguments. The use of the internet in malpractice case research is also examined. Case examples are studied to allow for greater insights into the role of LNC's in the trial process. Course Code: ALNC 660. 45 hours of continuing education credit. Cost $ 125.00.
ADDITIONAL Information:
Interested LNC's must meet the pre-requisite criteria prior to enrolling into these continuing education courses. Preview information on the Advanced Certification program here.
All four courses are required to be successfully completed in order to be eligible for Advanced Certification status.
All courses are continuing education courses and are provided in online classrooms via our website. Upon enrollment a unique identification and password is provided for classroom access. The online classrooms provide full syllabi and course information, including the course exams and evaluations. Students must a achieve a minimum score of 70% on the course examination to pass the continuing education courses.
You may register for one or more courses at time. Once a student registers for the first course, they have a full two-year period of time to complete all four courses required. The total number of contact hours for the courses is 180 hours of continuing education.
Upon completion of each course, you will be awarded the corresponding continuing education contact hours and receive the CEU certificate verifying course completion and the award of education credits. Registration may be completed online, by accessing the links below.
Additional information on the Certification program at this link.
Call for Course Authors/Instructors
AIHCP BLOG: Please visit our interactive web blog. Here you will find frequently added information on our programs, articles and news by practice speciality, and much more. Register and become a part of our professional health care community.