NURSE-PATIENT EDUCATOR
CEU Education Program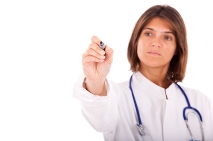 The American Institute of Health Care Professionals, Inc., offers a full Continuing Education program of online courses for Nurses seeking Certification as a Certified Nurse-Patient Educator.
Upon completion of the five (5) courses detailed below, applicants are eligible to
apply for and receive certification as a Certified Nurse-Patient Educator. This program also provides for continuing education related to health promotion for nurses, focusing on the life-span. Completion of the four courses allows registered nurses to attain advanced knowledge and skills in both patient-centered education and health care promotion.
Each course is provided for in a dedicated online classroom. The courses are designed as independent study/continuing education courses, with one-to-one faculty mentoring. There is open enrollment and students may register and begin the education program at anytime.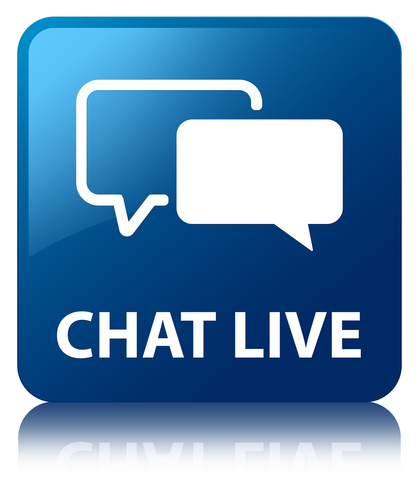 Have questions? Join us on "live chat" online now! One of our advisors will be happy to assist you and respond to your questions: Access Now
nurse-patient educator
Continuing Education Courses
Course Fees
Below are listed the required courses for this curriculum. At the end of each course description you will find the course cost listed.
1. Nurse educator: process & applications I
This course reviews the history as well as the purpose, goals and benefits of patient education. The education process is defined as well as the role of the nurse as educator. Students will examine ethical, legal and economic foundations of the education process. Many learning theories will be examined and made applicable to health care practice. The characteristics of learners and the developmental stages of the learner are studied. Also presented are issues related to compliance, motivation and health behaviors of the learner. The role of the nurse as educator in health promotion is also introduced and examined. Students also examine multiple issues and testing related to literacy skills. This first course in the program prepares students for the development of a solid foundation in which to develop more fully as a patient educator. The course to follow examines more fully the teaching role. Contact hours of Education: 25. Course Code: NE 420. Course Cost: $ 175.00
2. Nurse educator: process & applications II
This course continues with the study of the role of the nurse-patient educator. It specifically focuses on the comprehensive planning, implementation and evaluation of teaching by nurse educators. Students will examine fully the major components of the teaching process. This will include the development of learning objectives, instructional materials, teaching methods and learner evaluation and reporting of evaluation data. There will also be the examination of the Information age and its technology as well as how this technology can be used to enhance patient teaching. Teaching resources will be studied. Contact hours of Education: 25. Course Code: NE 440. Course Cost: $ 175.00
3. nursing health promotion i
This course is designed for registered nurses who aspire to acquire knowledge and skills in the area of health promotion and interventions. It is a foundational course which builds upon knowledge and skills related to patient education. The course is designed to examine health promotion issues throughout the life-span. Students will examine both developmental issues and their concomitant issues related to education and other interventions leading to teaching for health promotion and disease prevention. The person as a holistic being is focused upon. Many theories related to body, mind and spirit are examined as related to developmental milestones and needs for education to promote wellness and holism. Environmental, sociocultural and issues of religion and spirituality are examined as well. A broad background of information is acquired to allow nurses to more fully provide care with an emphasis on health promotion. Contact hours of Education: 25. Course Code: HP 460. Course Cost: $ 175.00

4. nursing health promotion II
This course continues in the content of HP 460. Students will continue in the study of development of the toddler, schoolchild, adolescent, young adult and mature adult. The course content focuses on growth and development, holistic issues related to the age groups including psychosocial issues. Health promotion and protection interventions are emphasized with the study of each age group. Specific nursing health promotion strategies are examined and prepare students to make adjustments in their practices to become more centered in health promotion and patient education. This course also presents information related to many aspects of chronic illness, as well as death and dying. Contact hours of Education: 25. Course Code: HP 480. Course Cost: $ 175.00
5. Issues in Patient Health Care Education
This course focuses on many varied issues related to education which health educators must be ready for in practice. A patient-centered approach is taken in this course. Strategies to motivate clients and to increased adherence to learning outcomes are presented throughout. Students will learn many effective strategies for confronting the vast array of issues in client teaching. Issues to be examined are related to; motivation, literacy, culture, psycho-social issues, legal and ethical issues, the family, goals, the educator, the education team and evaluation and research. Students examine models of patient teaching with the patient as the center of the education and learning process. Methods to maximize patient teaching in older adults and in patient with terminal illnesses are examined. Also presented are methods for teaching patients regarding many end-of-life issues. Contact hours of Education: 50. Course Code: HE 600.
Course Cost: $ 175.00
Additional Information:
Pre-requisite to enrolling in the continuing education program: registrants must be: 1.) a registered nurse, advance practice nurse, or practical nurse,currently licensed to practice nursing in a state or country's territory.
All courses are continuing education courses and are provided in online classrooms via our website. Upon enrollment a unique identification and password is provided for classroom access. The online classrooms provide full syllabi and course information, including the course exams and evaluations. Students must a achieve a minimum score of 70% on the course examination to pass the continuing education courses.
Participants are given two (2) years from the date of enrollment into the first course, to complete the entire program of five (5) continuing education courses.
Upon completion of each course, you will be awarded the corresponding continuing education contact hours and receive the CEU certificate verifying course completion and the award of education credits. Registration may be completed online, by accessing the links below.
Participants must complete the entire 150 contact hours of education to be eligible to apply for certification. For information on the Nurse-Patient Educator Certification program, access this link.
AIHCP is an approved provider of continuing education by the Florida Board of Nursing and the District of Columbia Board of Nursing. CE Provider # 50-11975.The American Institute of Health Care Professionals, Inc. is a licensed Continuing Education Provider in the State of California, Board of Registered Nursing, Provider # CEP 15595. Access Info

NURSE-PATIENT EDUCATOR BLOG: Please visit our Nurse Patient Education interactive web blog. Our blog contains articles, news, events and information related the Nurse Patient Educator field.
AIHCP BLOG: Please visit our interactive web blog. Here you will find frequently added information on our programs, articles and news by practice speciality, and much more. Register and become a part of our professional health care community.