sUBSTANCE ABUSE PRACTITIONER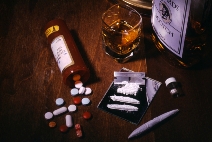 The American Institute of Health Care Professionals, Inc., offers a full Continuing Education program of online courses for those Health Care Professionals seeking Certification as a Substance Abuse Practitioner.
Upon completion of the eight (8) courses detailed below, applicants are eligible to apply for and receive certification as a Substance Abuse Practitioner. Each course is provided for in a dedicated online classroom. The courses are designed as independent study/continuing education courses, with one-to-one faculty mentoring. There is open enrollment and students may register and begin the education program at anytime.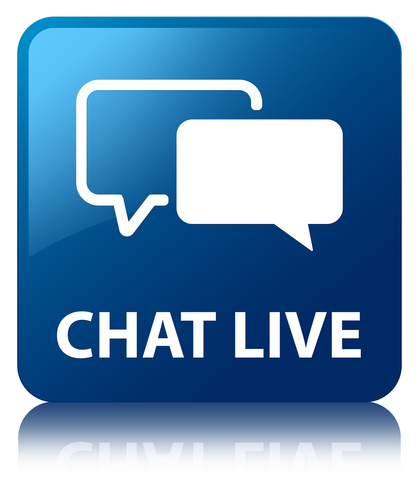 Have questions? Join us on "live chat" online now! One of our advisors will be happy to assist you and respond to your questions: Access Now
substance abuse practitioner
CONTINUING EDUCATION PROGRAM/COURSES
Course Fees
Below are listed the required courses for this curriculum. At the end of each course description you will find the course cost listed.
The following CE Courses have provider approvals: The American Institute of Health Care Professionals Inc. is a licensed Continuing Education Provider in the State of California, Board of Registered Nursing, Provider # CEP 15595.
1. Substance Abuse: Theory & Practice
This course is the first and the foundational course in the substance abuse practitioner continuing education program. Student's will study the history of substance abuse and treatment, as well as foundational facts and theories related to abuse of substances. Learning begins with a comprehensive focus on assessment of those abusing substances. Factors related to substance abuse behaviors are examined. Student's will then study and assimilate information and learn processes for treatment planning, therapeutic behavioral interventions, as well as outcomes assessment. The role of the substance abuse practitioner is identified, discussed and solidified. Students also study many assessment and planning tools to use in practice. Course Code: SA 500. Contact hours of education = 30. Course Fee: $ 150.00

Course Information
2. Foundations of addictions counseling
This comprehensive course provides a strong foundation of practice theory, techniques and skills needed for providing confident care to clients with substance addictions. The course provides a comprehensive presentation of theory, research and the history of addictions counseling in health care. Students will study four major categories of content, including: theories and practice applications, the treatment of addictions, addictions in family systems work and rehabilitation, as well as school settings, and cross-cultural counseling in addictions. Other core content studied is professional issues and the role of the substance abuse professional. There is a great emphasis in this course on in-depth assessment models including motivational interviewing.
The course allows students the opportunity to to examine psychotherapeutic approaches to care of clients. Students will also examine co-addiction disorders and the pharmacology of addictions. The twelve step process is also examined. Besides drug addictions, issues related to alcohol addiction is also examined. The course also focuses on gender issues related to substance abuse as well as cross-cultural sensitivities. Students will also examine many models of care and treatment developed for child addictions and prevention programs in schools. Course Code: SA 510. Contact hours of education= 45. Course Fee = $150.00
Continuing Education credit for this course is awarded by Commonwealth Educational Seminars (CES) for the following professions:
See Commonwealth Important Information & Policies: Access here.

Licensed Clinical Professional Counselors/Licensed Mental Health Counselors: Commonwealth Educational Seminars (CES) is entitled to grant continuing education credit for LCPCs/LMHCs in the following states: AZ, AR, CA, CO, CT, DE, DC, FL, GA, HI, ID, IL, IN, IA, KS, KY, ME, MA, MO, NE, NH, NJ, NM, NC, OR, PA, RI, SC, SD, TN, TX, UT, VT, VA, WA, WI, WY. CES maintains responsibility for this program. LCPCs/LMHCs completing the program will receive 45.0 continuing education hours of credit.
Psychologists: Commonwealth Educational Seminars (CES) is approved by the American Psychological Association (APA) to offer continuing education credit programs. CES maintains responsibility for this program and its content. Psychologists receive 45.0 hours of continuing education credit upon completing this program.
Marriage and Family Therapists: Continuing education credit for Marriage & Family Therapists is awarded in the following states: AL, AR, AZ, CA, CO, CT, DC, DE, FL, GA, HI, ID, IN, IA, KS, ME, MD, MO, MT, NE, NH, NJ, NM, NC, OR, PA, RI, SC, SD, TN, TX, UT, VT, VA, WA, WI, WY. CES maintains responsibility for this program. Marriage and Family therapists completing this program will receive 45.0 CE hours of credit.
Nurses: As an American Psychological Association approved provider CES programs are accepted by the American Nurses Credentialing Center (ANCC). Every state Board of Nursing accepts ANCC approved programs except California and Iowa, however CES is also an approved Continuing Education provider by the California Board of Registered Nursing, (Provider Number CEP15567) which is also accepted by the Iowa Board of Nursing. Nurses completing this program receive 45.0 CE hours of credit.
3. Addiction intervention & treatment
This course presents a comprehensive study in the various strategies of intervening on the life of the addict. Starting with the most basic social unit, the family, the history, development and the guiding principles of how a family intervention is conducted. Many alcoholics/addicts come to the attention of the medical profession either as emergencies or in routine physicals so the need for physicians and medical professionals to be trained, alert to and willing to refer patients with possible addiction issues is examined. Along with mental health issues often comes an addiction or at least a substance abuse problem. That problem can make the mental issues worse or can cancel out the effects of whatever medication the patient may be taking. As with physicians, the need for training and a willingness to refer patients to the addictions experts is explored. Employee assistance and professional committees are examine as they are able to keep employees working and, in the case of professional committees, can help highly trained persons working at their chosen profession.
The intervention on the adolescent who may be addicted is examined especially as it relates to intervening on the entire family. As with the medical and mental health settings, the legal profession seems to deal with more than their share of people who are alcoholic and/or addicted. Various successful intervention strategies are explored so as to reduce the recidivism rate of those who come to the attention of the legal system. Finally, the idea or ideal of the one-stop shop, the one place people in need of social services of various kind is examines as a place where people can go to receive their services and possibly identify their issues of addiction, receive treatment and reduce their need for additional services. Course Code: SA 520. Contact Hours of Education= 15. Course Cost = $ 100.00
4. substance abuse & family recovery
This course presents a comprehensive study of the role of substance abuse problems play in the family. Rather than seeing the family as an isolated or static feature, the text applies the systems model both theoretically and practically in addressing issues involving the entire family system. The student will learn of those factors which tend to promote the development of a successful therapeutic relationship and promote a positive outcome are considered. Family characteristics of power and emotions, and the therapist's ability to join with the family to identify, address and resolve issues are presented in a way that makes their practical application readily understandable. Measuring the families motivation for therapy, the development of the therapeutic relationship, negotiating the therapeutic contract, problem solving are all key topics covered. Finally, learning to identify when therapy is getting off track and how to return that process to a productive relationship leading to a success discharge from treatment are explained. Course Code: SA 530. Contact hours of continuing education = 20. Course Cost= $ 100.00
5. addiction & the brain
This course presents contemporary issues involving neuroanatomy and physiology as it relates to addictions. The text for the course is a comprehensive examination of how the brain works and what happens to the brain in cases of addiction. The author, a neuroscientist presents cutting edge research from using brain imaging on what is actually going on physiologically in states of addictions. While the primary context studied is related to drugs of abuse, student will also examine some other addictions related to brain function. Neurotransmitters are studied and the effects on this system are examined related to drugs of abuse. The physiology of becoming addicted is studied in-depth. Many research study outcomes are presented and reviewed to enhance the student's learning in the physiology of addiction. Gender differences, from a physiologic view are examined as well. Some other addictions which are examined include the addiction to food, drugs and sex. Students will also study issues related to treatment modalities from both a behavioral and a neurochemical presentation. Issues for further research are also examined. Course Code: SA 540. Contact hours of education = 30. Course Fee = $150.00.
6.cognitive approaches to addiction treatment
This course examines the application of cognitive therapy to the problem of substance abuse. After laying out a description of the general problem of substance abuse, the cognitive therapy model is described both in its theory and application. Emphasis is placed on the development of the therapeutic relationship and how that and knowledge of the cognitive approach leads to the formulation of a case. The structure of the therapeutic session including educating the patient about the cognitive model, goal setting and specific therapeutic techniques are described in detail. Effectively dealing with cravings/urges and addressing the client's beliefs that can lead to relapse using the cognitive model are spelled out. Clients have ordinary life problems, periodic crisis, they experience depression, anger and anxiety and some have the dual diagnosis of any of a variety of personality disorders which are all dealt with by effectively using cognitive techniques and strategies. Course code: SA 550 Contact hours of education = 15
Course Fee = $100.00.
7. ethics in Substance Abuse Counseling
This course presents a comprehensive study of ethics as it applies to those working in the addictions profession. It lays out the foundation of ethical principles, decision-making and legal implications as well considerations when ethical principles conflict. Issues related to dual relationships in therapy as well as the efficacy and ethical implications of harm reduction therapy are examined.The implications and application of ethical principle in the treatment of clients from diverse cultural and spiritual backgrounds are considered. The student will gain a greater understanding of the counselor's ethical responsibilities as it relates to legal involvement in counseling issues including court ordered treatment, workplace drug testing, civil competency, malpractice and other related issues. Finally, ethical considerations in the treatment of women, children and adolescents and those experiencing chronic pain are examined. Course Code = SA 560. Continuing education hours = 15. Course Fee: $ 100.00.
8. addiction treatment planning
This is a comprehensive course that focuses specifically on treatment planning as well as interventions for clients in treatment programs for addictions. Students will study forty-four treatment approaches for behaviorally based presenting problems. There is a focus on evidence-based practice interventions throughout the material in this course. Short-term and long-term objectives are identified by presenting behavioral problem. Students will study a comprehensive set of interventions for each of the types of presenting behavioral problem within the context of addictions treatment. The material in this course also provides students with a solid foundation in which to expand their assessments and evaluations of clients' that they work with in addiction care and recovery. This course also highlights solid information that will assist student's in learning correct determinations of diagnosis when working with addicted clients. Course Code : SA 570. Continuing hours of education = 45. Course Fee: $ 150.00
Additional Information:
Pre-requisite to enrolling in the continuing education program: registrants must be: 1.) a licensed health care professional with current, active licensure to practice, or 2). a counselor, psychologist, or social worker, or 3). an ordained or licensed minister in active ministry.
All courses are continuing education courses and are provided in online classrooms via our website. Upon enrollment a unique identification and password is provided for classroom access. The online classrooms provide full syllabi and course information, including the course exams and evaluations. Students must a achieve a minimum score of 70% on the course examination to pass the continuing education courses.
Participants are given two (2) years from the date of enrollment into the first course, to complete the entire program of eight (8) continuing education courses.
Upon completion of each course, you will be awarded the corresponding continuing education contact hours and receive the CE certificate verifying course completion and the award of education credits. Registration may be completed online, by accessing the links below.
Participants must complete the entire 215 contact hours of education to be eligible to apply for certification. For information on the Substance Abuse Practitioner Certification program, access this link.
The American Institute of Health Care Professionals, Inc. is a licensed Continuing Education Provider in the State of California, Board of Registered Nursing, Provider # CEP 15595. Access Info

SUBSTANCE ABUSE AND ADDICTIONS COUNSELING BLOG: Please visit our Substance Abuse Counseling interactive web blog. Our blog contains articles, news, events and information related the Substance Abuse Counseling field.
AIHCP BLOG: Please visit our interactive web blog. Here you will find frequently added information on our programs, articles and news by practice speciality, and much more. Register and become a part of our professional health care community.
Updated: march 2013