Clinical Hypnotherapy Program
The American College of Hypnotherapy
Information:
The American College of Hypnotherapy offers a full program of continuing education courses, leading to the fulfillment of education requirements to apply for and receive Certification as a "Certified Clinical Hypnotherapist" by the ACH.
This program consists of the completion of five (5) core Modules of continuing education. The program provides for a total of two-hundred and thirty (230) hours of continuing education.
State Regulations for the Practice of Hypnosis
Overview:
Pre-requisite to enrolling in the continuing education program: registrants must meet at least one of the following; 1.) a registered nurse currently licensed to practice nursing, 2). a licensed social worker, 3). a health care licensed professional, 4). a health care provider with a minimum of a bachelors degree, 5). a licensed counselor or psychologist, 6). holds a bachelor's degree or higher in psychology, human services, or other health related field, 7.) a practicing pastoral counselor, 8). is in current practice as an ordained minister or crisis counselor, or 9). holds current national certification as a certified hypnotist.
All of the continuing education courses are taken "online" inside of online classrooms. There are no travel requirements to take the courses.
Each course is assigned specific contact hours of education and includes self-paced study, textbooks, audio programs and instructor contact. Course syllabi and assignments, as well as all examinations, are provided in online classrooms. Resources and references are also provided to participants.
Upon successful completion of each course, participants receive a certificate of completion detailing hours of continuing education awarded.
A Clinical Practicum course is included in which participants receive full instructions for conducting practice sessions and actual clinical sessions via cassette/CD recordings. Qualified instructors review participant's recordings and guide in progression to recorded sessions with clients.
Once enrolled into the first online continuing education course, participants have two years to work with the continuing education courses and complete them.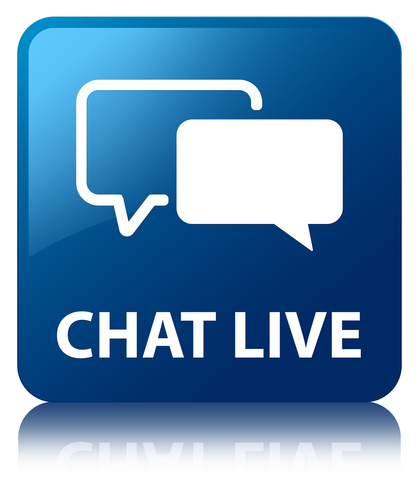 Have questions? Join us on "live chat" online now! One of our advisors will be happy to assist you and respond to your questions: Access Now
Courses
Course Fees
Below are listed the required courses for this curriculum. At the end of each course description you will find the course cost listed.
Module I - Hypnosis & Trance Inductions
This course provides participants with a solid introduction to hypnosis and trance inductions. Students will study from textbooks, as well as learning from audio recorded lectures and sessions of inductions and hypnosis techniques. Students will study comprehensive issues regarding trance inductions, workings of the subconscious mind, the art and science of hypnosis, and the uses and therapeutic effects of hypnosis and hypnotherapies. Contact hours of education = 50 hours. Course Code: HYPN 200. Course fee: $ 150.00
Module II - Hypnosis & Hypnotherapies
This course provides for continued study of both hypnosis and hypnotherapies. Participants continue to study and learn more about trance work, the inner workings and therapeutic effectiveness of hypnotherapies and hypnosis treatments, as well as advanced techniques in hypnosis and hypnotherapy. Participants gain more advanced knowledge and skills in the uses of and the conduction of sessions and treatments. Precautions around the use of hypnosis are also examined. Participants will be able to establish a solid working foundation of client assessment, pre-talk, appropriate and effective use of trance work and the use of foundational and advanced techniques in hypnosis/hypnotherapy. Contact hours of education = 50. Course Code: HYPN 250.
Course fee: $ 150.00
Module III- Self-Hypnosis
This course provides focused and comprehensive study in the art and science of "self-hypnosis." Participants learn theories and skills needed to conduct self-inductions and how to work with thoughts, affirmations and visualizations to benefit the self. Participants also learn a solid methodology for teaching clients how to perform their own self-hypnoses sessions for continued self-practice and effectiveness of outcomes. Effective and sound strategies are explored and allow for first hand practice of hypnosis. Contact hours of education = 25. Course Code: HYPN 300. Course fee: $100.00
Module IV- Advanced Hypnotherapy
This course explores more advanced theories and techniques in the art and science of hypnotherapy. Participants learn a wide array of uses for hypnosis and hypnotherapies related to impacting positively, the subconscious mind, and facilitating therapeutic and highly effective outcomes for clients. Participants study comprehensive information related to both clinical and experimental hypnotherapy. A second major focus of study and skill attainment in this course is that of advanced issues and techniques in trance work. Comprehensive study is done on all facets of trance, including effective inductions and uses. An emphasis is placed on the safe and therapeutic uses of trance work and hypnotherapies. Script creation and development is examined. Contact hours of education = 80. Course Code: HYPN 350. Course fee: $200.00.
Module V - Hypnotherapy Practicum
This course provides participants with the opportunities to work with actual scripts, inductions and therapeutic strategies. Participants will conduct recorded practice sessions of inductions and use of scripts for therapies. Evaluations are made by qualified instructors and participants are progressed to conducting actual sessions with volunteer participants, with full evaluations by instructors. The experiential process in this course is carefully developed, guided and evaluated. Contact hours of education = 25. Course Code: HYPN 400. Course fee: $ 200.00.
Additional Information