The American College of Legal Nurse Consulting
"Dedicated to Continued Learning, Growth, and Achievement in Health Care Practice"
Certification Program: Courses and Prices


[If you are using a tablet or another mobile device to view this page, you may click here to view in a more responsive format:
Click Here ]

<
AIHCP BLOG:Please visit our interactive blog. Here you will find frequently updated information on our programs, articles and news by practice specialty, and much more. Register and become a part of our professional health care community.
LEGAL NURSE CONSULTING BLOG:Please visit our Legal Nurse Consultant interactive blog, which contains articles, news, events and information related the Legal Nurse Consulting field.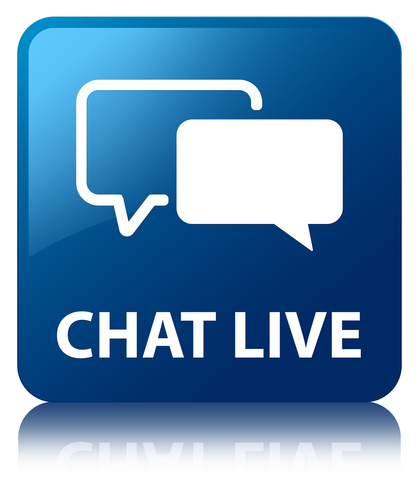 Have questions? Join us on "live chat" online now! One of our advisors will be happy to assist you and respond to your questions: Access Now

The American College of Legal Nurse Consulting offers comprehensive, quality, certification and fellowship programs for qualified professional nurses practicing the specialty of Legal Nurse Consulting. The ACLNC offers a two-tier legal nurse consulting certification program that begins with Certification of Legal Nurse Consultants and offers advancement to Fellowship status in the College.
The objectives of the ACLNC are:
Provide high quality programs for legal nurse consulting certification and fellowship for professional nurses who are practicing legal nurse consulting.
Develop and support high standards of education and practice requirements for the attainment of legal nurse consulting certification and fellowship status.
Provide a mechanism for the ongoing involvement of a peer advisory board of qualified legal nurse consultants and legal professionals to oversee program development and requirements for certification and fellowship in the ACLNC.
Provide society with a mechanism to ascertain the appropriate education, skills, knowledge, and experience required by nurse consultants who offer such services.
Establish quality standards and requirements for the re-certification and re-fellowship of credentialed members, attesting to ongoing education and skill attainment in the practice specialty.
Provide a comprehensive program of approvals for continuing education, seminars, offerings, independent study, and other related educational activities, to ensure high quality standards are met and that such programs are of value to professionals.
Affiliations/Endorsements
The American College of Legal Nurse Consulting is an affiliate of the American Institute of Healthcare Professionals, Inc. The American College of Legal Nurse Consulting is NOT affiliated with nor endorsed by any other organizations that are currently offering legal nurse consulting certification programs. The designations of LNC-CSp. and FACLNC are unique designations for credentials that are offered only by the American College of Legal Nurse Consulting. Certified members of the American College of Legal Nurse Consulting are not permitted to use any other type of certification marks or credentials pertaining to the certification granted by the ACLNC.
LEGAL NURSE CONSULTING CERTIFICATION
Certified Legal Nurse Consultant - requires attainment and verification of one of the following certification criteria:
Completion of an official, established education program to prepare nurses for the practice of Legal Nurse Consulting. Educational programs must have provided a minimum of 90 hours of lecture/study. Candidates for certification must present valid evidence of successful completion of such program.

The ACLNC review board will review and approve programs on an individual basis. Once a program is approved, it will be published as "approved" by the ACLNC. To view approved programs, click here.
Candidates whose education programs have been approved are eligible to apply for certification in Legal Nurse Consulting. Programs must be of a formal type education program of no less than 90 contact hours of education or 6 college-level semester hours of credits. Programs must be specifically structured to teach theory and practice of legal nurse consulting. Paralegal programs or education do NOT apply. Candidates must also hold a current, valid state license to practice as a registered nurse.
The American College of Legal Nurse Consulting offers online, continuing education courses for applicants who would like to meet the education requirement to apply for legal nurse consulting certification. For full information: access here.
LEGAL NURSE CONSULTING CERTIFICATION - IDENTIFICATION & CREDENTIALS
Those applicants who become certified by the ACLNC - shall be deemed "Certified Specialist in Legal Nurse Consulting" and may use the initials/credential LNC-CSp to indicate their legal nurse consulting certifications. Any other type of certification marks, designations, or other types of stated certification is prohibited by the ACLNC. Members who are certified by the ACLNC may use LNC-CSp. only as the official certification designation.
POLICIES OF THE ACLNC: access here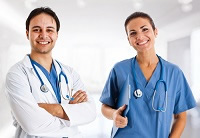 THE CERTIFICATION PROCESS:
We have a dedicated page that provides a quick overview of our legal nurse consulting certification process. It will provide you with good information about the process/phases of both the education courses and application for certification. To view the page, click here.
Timeline
Those applicants to Fellowship shall have three years from the date of application for Fellowship to submit their completed project, thesis, or evidence of continuing education hours. If the applicant does not produce such, they will be required to re-apply for consideration of advancement to Fellow. Certified Specialists in Legal Nurse Consulting must maintain their legal nurse consulting certification status with the ACLNC while advancing to Fellowship status.
Recertification
Certified members may receive recertification at the expiration of their three-year term by one of the following means:
Obtaining 50 or more hours of continuing education within the four year period of certification.

Successfully advancing to Fellowship Status in the ACLNC prior to the expiration of their current certification. Once a certified member achieves Fellowship in the ACLNC, they are required only to reapply for Fellowship status, and continue to maintain their legal nurse consulting certification along with their Fellowship. Click here to review more information regarding recertification.
OFFICIAL CERTIFICATE
Those applicants who have successfully achieved certification or recertification by the ACLNC will receive a large size official certificate attesting to legal nurse consulting certification, as well as an official letter of notification. The certificate is suitable for framing and details the official professional certification title, initials that may be used, and timeframes for certification. Those recertifying will receive a new, updated certificate.
Standards & Code of Ethics
Once a candidate has been officially certified by the ACLNC, the certified member will receive a handbook detailing a code of ethics for certified Legal Nurse Consultants as well as standards of practice defined and approved by the ACLNC. Click to view the Code of Ethics.
Fee Schedule
The certification fee for Legal Nurse Consultant is $200.00 for the 4-year term of legal nurse consulting certification. Payment in full is due at the time of application. A completed application must be mailed in to the ACLNC with full payment to be considered for certification. The application is available on this website.
Application for recertification is $200.00 for the next 4-year period. This is a one-time payment and is required in full at the time of application for recertification. A completed application must accompany the payment.
Major credit cards are accepted. Check and money orders are to be payable to The American Institute of Healthcare Professionals.


ADVANCED LEGAL NURSE CONSULTING
CERTIFICATION PROGRAM
The ACLNC offers an Advanced Legal Nurse Consulting Certification program. For information on this program, click here.
Fellowship program
The ACLN offers its certified specialists the opportunity to advance to Fellowship in the College. For more information, click here.
Education Programs for Recertification and Fellowship
Applicants may obtain education hours by completion of any type of formal program or courses related to legal nurse consulting, health care law, legal issues in nursing and health care, nursing and medical practice, and risk management. Such programs include:
University/College Programs and Courses
Continuing Education Courses
Seminars
Distance Learning Programs
Self-Study Programs
Courses offered by Professional Associations
The ACLNC reserves the right to approve all such courses for consideration toward recertification or fellowship. For any potential legal nurse consulting certification courses to be considered, applicants must submit copies of all certificates of completion or transcripts verifying completion. Applicants who are using their degrees to meet partial fulfillment of the education requirements for certification must have official transcripts submitted directly to the ACLNC from their university or college.
For conversion purposes, 1 semester hour of university/college credit is equal to 15 contact hours of education.
Applications are only accepted at the time that the candidate is ready to submit evidence of the appropriate continuing education hours achieved.
The American College of Legal Nurse Consulting maintains a list of approved courses for advancement to fellowship. This list is updated on a regular basis.
If a certified member desires to take a course, seminar or other type of continuing education program that will apply to their needed hours for fellowship status, then they must request and complete an education approval form. There is no charge to submit a request for an approval of hours toward fellowship.
The completed approval form must be submitted to the administrative office of the ACLNC. If the request is approved, the form is officially signed as approved and returned to the certified member. They will then remit the completed approval form, along with the evidence of course or program completion, at the time of fellowship application.
Courses that are not posted on the website, or do not have a prior approval, may not be accepted at the time of application to fellowship. Only courses directly related to the practice specialty of legal nurse consulting, health care law, medical and nursing malpractice, are generally approved by the College.
At the time of application, the candidate must submit the completed Fellowship application form, and submit evidence of completed education for a minimum of 250 contact hours. Original certificates, transcripts, or other documents must be submitted. Once reviewed, these originals are returned to the candidate.
Once the entire application has been reviewed and approved, the candidate is advanced to Fellowship in the ACLNC.
Full information regarding Advancement to Fellowship, including thesis/project guidelines, will be provided to certified members by request.
internship programs
The American College of Legal Nurse Consulting supports and encourages participation in the Internship Programs for LNCs by Rose Clifford Internships. These programs offer LNCs excellent opportunities to experience the world of legal nurse consulting "first-hand" through quality mentorships. We accept hours of participation in these Internship programs for continuing education toward recertification. You can preview more information on these programs at this link.
Tags: legal nurse consulting certifications, legal nurse consulting certification
Links:
https://www.aihcp.org/blog
https://www.aihcp.org/blog/legal-nurse-consulting/
https://www.aihcp.org/lnclink.htm
http://aihcp.org/policies.htm
http://aihcp.org/certification-process.htm
https://www.aihcp.org/lncrecert.htm
http://aihcp.org/ethicslegal.htm
http://aihcp.org/applic_lnc.htm
http://aihcp.org/legal-nurse-consultant.htm
http://aihcp.org/legal%20nurse%20fellowship.htm
http://aihcp.org/lnclink.htm
http://aihcp.org/lncrecert.htm
http://aihcp.org/info-request-form.htm
http://aihcp.org/policy-privacy.htm
Google+