The American College of Hypnotherapy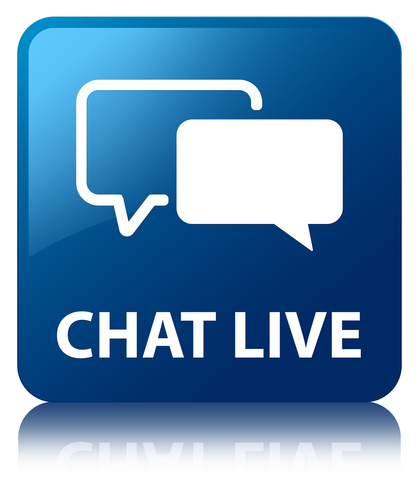 Have questions? Join us on "live chat" online now! One of our advisors will be happy to assist you and respond to your questions: Access Now
AIHCP BLOG: Please visit our interactive web blog. Here you will find frequently added information on our programs, articles and news by practice speciality, and much more. Register and become a part of our professional health care community.
CLINICAL HYPNOTHERAPY BLOG: Please visit our Clinical Hypnotherapy interactive web blog. Our blog contains articles, news, events and information related the Hypnosis Hypnotherapy field.

The American College of Hypnotherapy provides comprehensive, quality, Certification and continuing education programs for Clinical Hypnotherapists. The continuing education program allows for comprehensive theory and practical training and qualifies for meeting the education/training standards to become a Certified Clinical Hypnotherapist by the American College of Hypnotherapy.
The objectives of the ACH are:
Provide a high quality program of certification and fellowship for professionals practicing hypnosis and clinical hypnotherapy.
Develop and support high standards of education and practice requirements for the attainment of certification and fellowship status.
Provide a mechanism for the ongoing involvement of a peer advisory board of qualified hypnotherapists to oversee program development and requirements for certification and fellowship in the ACH.
Provide society with a mechanism to ascertain the appropriate education, skills, knowledge and experience by hypnotists and clinical hypnotherapists who offer such services.
Establish quality standards and requirements for the re-certification of its credentialed members, attesting to ongoing education and skill attainment in hypnosis and clinical hypnotherapy.
Provide a comprehensive program of approvals for continuing education, seminars, offerings, independent study, and other related educational activities, to ensure high quality standards are met and that such programs are of value to professionals.

Certification Offered:


Certified Clinical Hypnotherapist- requires 220 hours or more of formal education in hypnosis and clinical hypnotherapy. Formal education programs may be submitted to the ACH for review and approval.



METHODS OF ATTAINING CERTIFICATION



Education: Certification may be achieved by applicants thorough approval of their formal educational programs. Candidates electing this option must first complete and submit an application for to the ACH including transcripts and /or verification of completion of a training program in hypnosis or clinical hypnotherapy. This allows the candidate's formal program of education to be assessed. As formal curriculums are approved by the ACH, they will be posted on the website. If a candidate's program in not approved, all funds submitted will be refunded. Note: clinical programs must meet the defined hours of education as provided above.

COURSES FOR CERTIFICATION:

The ACH provides a full compliment of online continuing education courses. Upon completion of these courses, participants qualify for conferral of Certification as a Clinical Hypnotherapist. Access Information.

Pre-requisites to enter the Continuing Education program are: candidates must meet a minimum of one of the following: 1.) a registered nurse currently licensed to practice nursing, 2.) a licensed social worker, 3.) a health care licensed professional, 4.) a health care provider with a minimum of a bachelors degree, 5.) a licensed counselor or psychologist, 6.) holds a bachelor's degree or higher in psychology, human services, or other health related field, 7.) a practicing pastoral counselor, 8.) is in current practice as an ordained minister or crisis counselor, or 9.) holds current national certification as a certified hypnotist. 10.) other candidates holding college level degrees in other specialties can be considered on an individual basis.



CERTIFICATION BY RECIPROCITY: Those applicants who hold a current certification as a Certified Clinical Hypnotherapist may apply for reciprocity and receive certification status from the ACH without examination.

Such reciprocities shall be granted if the applicant holds current certification from other professional boards or organizations. The ACH shall approve such organizations. At the time of application, the candidate must present evidence of current certification by such boards or organizations. Instructions are provided on the application form which may be accessed via the link below.

Candidates who are approved for certification by reciprocity, are not required to take any certification examination. Their current certification through an ACH approved board or organization, attests to their attainment of knowledge, skill, and experience required to receive certification through the ACH. As candidates are approved, their associated boards or organizations are listed on this website as approved for acceptance via reciprocity by the ACH.


POLICIES OF THE AIHCP, INC: access here

THE CERTIFICATION PROCESS: We have a dedicated page that provides a quick over-view of our certification process. It will provide you with good information about the process/phases of both the education courses and application for certification. To access: click here

CERTIFICATION - IDENTIFICATION & CREDENTIALS


Those applicants who are certified by the ACH - shall be deemed "certified" and may use the initials CH-C ( Clinical Hypnotherapist, Certified). They may also use the title "Certified Clinical Hypnotherapist."

TIMELINE

All certifications shall be for a period of 4 years from the date that the initial certification by the ACH is granted.

RECERTIFICATION

Certified members may receive recertification at the expiration of their three year term by one of the following means:




Obtaining 50 or more hours of continuing education within the three year period of certification
For full information on Recertification click here.
The American College of Hypnotherapy provides online, continuing education courses for members seeking to fulfill the education requirements for re-certification.


CERTIFICATE

Those applicants who have successfully achieved certification, or recertification by the ACH will receive a large size official Certificate attesting to certification, as well as an official letter of notification. The certificate is suitable for framing and details the official professional certification title, initials that may be used, and time frames for certification. Those recertifying receive a new, updated certificate.


STANDARDS & CODE OF ETHICS



Once a candidate has been officially certified by the ACH the certified member must adhere to the Code of Ethics of the American College of Hypnotherapy. Certified members must also commit to adhere to their specific professional standards of practice.

Fellowship Program

The American Institute of Health Care Professionals, provides a "Fellowship Program" for its certified members in Clinical Hypnotherapy. Access Information.



FEE SCHEDULE

The certification fee for a Certified Clinical Hypnotherapist is $ 200.00 for the four year term of certification. Payment in full is due at the time of application. If an applicant does not meet certification criteria, the application fee is refunded. A completed application must be mailed in to the with full payment to be considered for certification. Application is available on this website.
Application for Recertification is $ 200.00 for the next four year period. This is a one time payment and is required in full at the time of application for recertification. A completed application must accompany the payment.